It used to be the case that discovering a rare guitar, books, lamps or classic Parker furniture was only possible through garage sales or finding something in an antique or restoration store. These days a bit of online searching means you never know what you might find and can make for a unique experience when buying original pieces of design.
Recently, in Melbourne we came across a few such rarities that have been pivotal in the careers of two of the great modern designers – Jaime Hayon and Maarten Baas.
The first, designed by Jaime Hayon, is the Josephine Lamp which was his first production piece – hand-made from porcelain just north of Venice. In Australia, the original version of this lamp is hard to track down, yes there are many replicas but they are made from metal and are pretty easy to spot.
What is even harder to find is the two-tone version that we uncovered in Melbourne.
Seemingly a complete one-off, not even the designer knew it existed or how it came about but it is an original.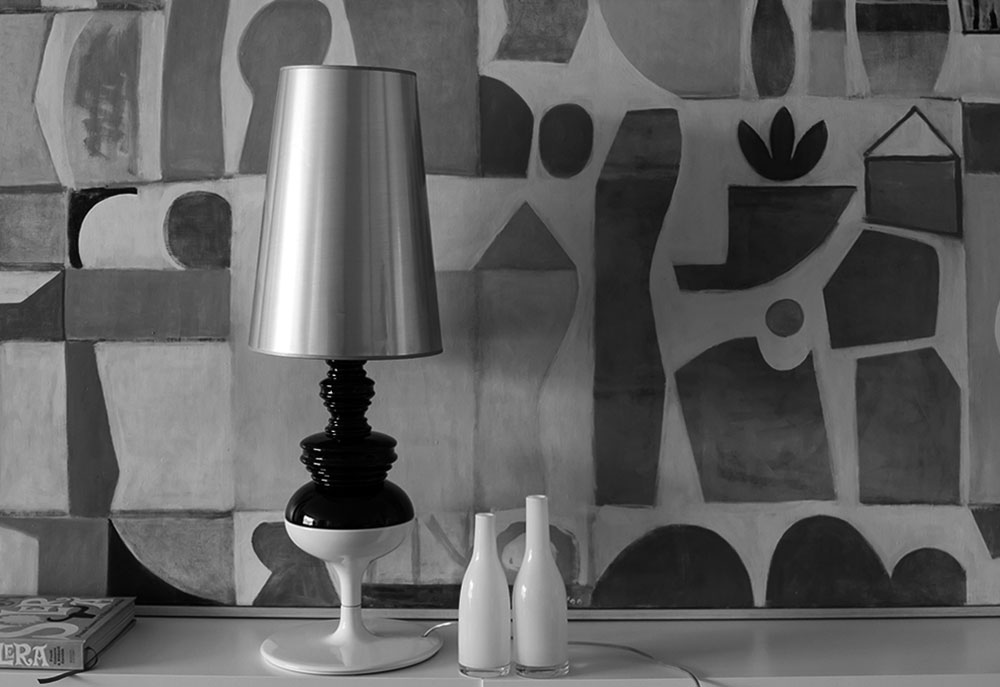 A complete one-off, this two-tone Josephine Lamp by Jaime Hayon has popped up in Melbourne.
The second is a set of 8 Smoke chairs – designed by Dutch designer, Maarten Bass, as his final project at the acclaimed Eindhoven Design School. The chairs, which take the form of the classic Louis style chair, are literally burnt with a blow torch and then covered in resin.
Grabbing the attention of fellow Dutchman, Marcel Wanders, and his company Moooi – they put Baas' concept into production with each of chairs being different due to the production technique.
Again, the Smoke chair can be easily sought out as a replica, and it is amazing to think that both these modern-rarities were originally design in the last 18 years but remain unique and, available.
Each of Maarten Baas' Smoke chairs for Moooi is unique due to the manuafacturing process.
Buying pre-loved furniture and lighting doesn't just have to be about the new, nor does it have to be expensive – even though Marc Newson's Lockheed Lounge has twice set the record for the most expensive piece of furniture ever sold. It can also be a cheaper alternative and ensure you take home an original.
Many design classic from the mid-century were built to last, by crafts-people who understood their materials but it is reasonable to expect a certain amount of wear and tear. That is were re-upholstering comes in, as the frame-work for a piece of furniture might be solid but the leather or textiles could do with an update. It ads to the cost but at the end of the day, you are buying something that has already lasted a generation and is all set for the next one.
So what is the value of a design rarity when you could buy a knock-off or something that looks similar? Well here is where we come back to the Lockheed Lounge that launched the career of Australia's most well-known designer.
Newson, now based in Europe created the lounge in an edition of 10 while studying in Sydney. In 1993 it appeared in Madonna's video clip for the track Rain and in 2015 sold at an English auction for just over 2.4 million pounds.
It is worth thinking about, as the careers of the new generation emerge their work may become (somewhat) equally valuable so finding a one-off might just hold its value – and then some.
To to enquire about these pieces contact Design Consigned Melbourne
More mid-century pieces can be found HERE
All images by Design Consigned.
WRITTEN BY HouseLab