Industrial designer Adam Cornish and graphic designer Marcus Piper have come together to create the Easel Project. Eight leading creatives were invited to create an original work of art, to push outside of their comfort zone and challenge the typical palette of materials utilised within their practice.
Pathway by Belynda Henry
The list of internationally acclaimed artists draws from a diverse range of creative disciplines including painters, industrial designers, collage artists and graphic designers. The line up for the Easel Project Collection One includes Jaime Hayon, Adam Cornish, Adam Goodrum, Belynda Henry, Ham Darroch, Louise Olsen, Marcus Piper and Rachel Derum.
From top to bottom; Belynda Henry, Adam Goodrum, Ham Darroch
Each creative worked with surface specialists Axolotl to develop their concept. The range of materials and processes experimented with was extremely diverse – from fused plate glass, marble with brass inlay, etching, 3D printing, printed marble to heat tempered stainless steel.
Marcus Piper's Perspicere
"As an Industrial designer we are often asked to create using industrial processes and materials, this restriction often makes for the most surprising results. Each artist or designer has chosen a material / process aiming to discombobulate their normal process and encourage experimentation." says co-founder, Adam Cornish.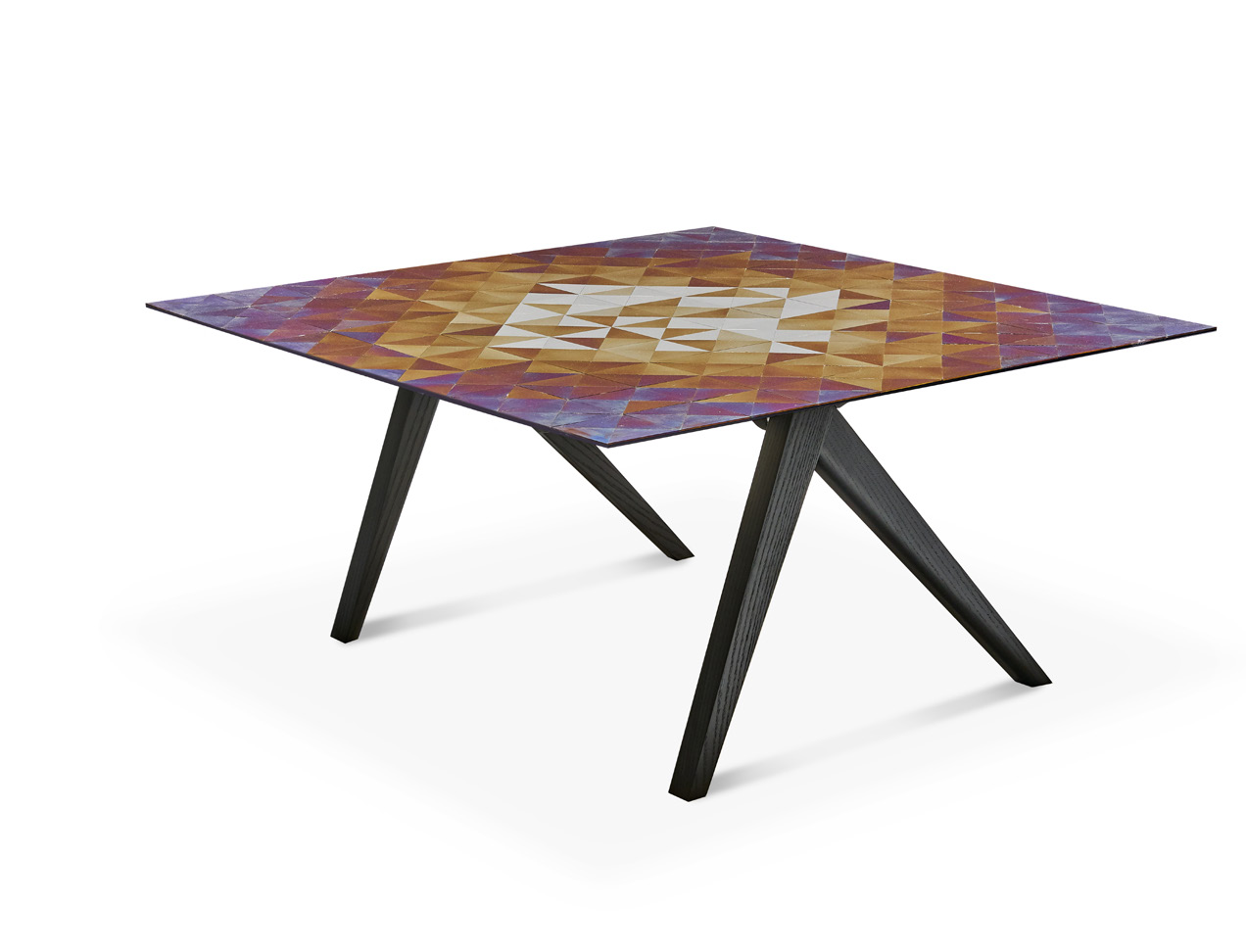 Cornish's Bruise
The finished artworks, available in a limited edition of eight, rest on a timber easel which displays the work and can be rotated creating a functional coffee table surface. The Easel table design is intended to celebrate the diversity of the practitioners with the traditional Easel representing artists throughout history, and the transformation into a table representing the functional aspect of the design discipline. The Easel was proudly manufactured by Forest Furniture and designed by Adam Cornish with a percentage of each sale going to the Authentic Design Alliance.
Lineas by Jaime Hayon
Easel Collection was launched at DENFAIR in Melbourne on June 20 and based on the reaction that the collection received, it's likely that you'll be seeing a lot more of The Easel Project in coming months.
For more information on purchasing contact EASEL here
All photography by Tim Robinson.
WRITTEN BY HouseLab