On average, we are seated for more than 10 hours of the day. It adds up pretty quickly when you think about it: two hours eating, one hour commuting, seven hours working and that is before you even factor in relaxing.
Designers of car seats and desk chairs understand this and spend years developing adjustable mechanisms so we can personalise our seated experience, but what do we look for in the chairs we use at home?
Generally speaking there are four types of chairs we use in our daily lives: dining chairs, arm chairs, stools and benches. Each has a different purpose and choosing the right one for each occasion is actually one of the most important spends in your furniture budget.
The difference between a dining and an arm chair is in the way you are seated. Dining chairs keep you more upright, putting your weight mostly on your buttocks and thighs, while arm chairs encourage relaxation meaning your weight is distributed towards the backrest with less pressure on your legs.
This might seem obvious but it is key in selecting a chair fit for purpose and fit for you. If there is too much pressure behind your knees, it will not only become uncomfortable but reduces circulation to your lower legs and feet. Conversely, a poorly positioned backrest will discourage you from relaxing and you will shift your body weight forward resulting in bad posture.
Of course, finding the perfect chair is more than just ergonomics – it is about materials and construction as much as it is about aesthetics.
One of the bigger decisions is around upholstery, and this means more than just the fabric or leather you will connect with. Of course, upholstered chairs are more expensive given the additional materials and labour involved in creating them, but it is the quality of the foam that really makes the difference.
A well upholstered chair uses foams that are durable but they also employ different densities to ensure you stay comfortable and don't end up feeling the underlying structure. The top layer of foam is generally softer, with subsequent layers becoming firmer just like the way a good mattress is made.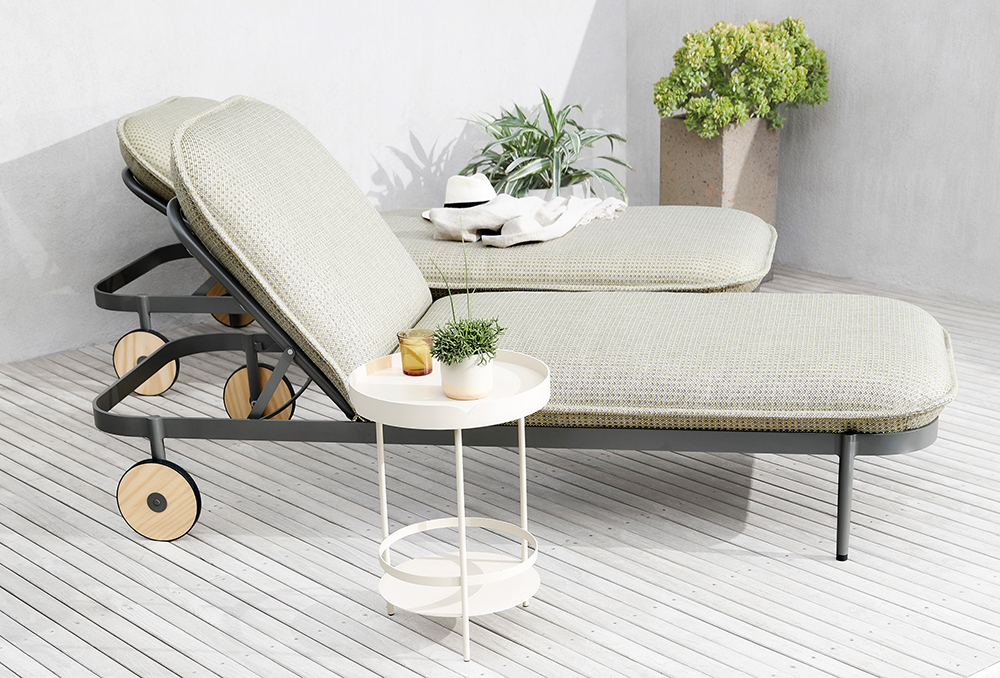 The new Trace outdoor sun lounger by Adam Goodrum for Tait Outdoor.
Some manufacturers of un-upholstered chairs also provide optional cushions designed specifically for the form of the seat itself though, through good design, a metal or timber chair can be just as comfortable as their softer siblings.
In considering your options, timber chairs provide a more natural look and feel though they do come at an additional cost given the manual labour involved in making them. It is fair to say that with the development of computer-controlled manufacturing processes, timber chairs have become more sculptural and slightly cheaper through semi-mass production, but the onus is really on the designer to get things right in the first place.
The Jin chair by Jin Kuramoto weighs less than 1kg and comes in flax or carbon fibre.
Jin Kuramoto's recent Jin chair for Swedish manufacturer Offecct is one example of innovation in this area. Made from flax fibre, the shell of the chair is also the structure with the pinch-points of the back rest and base being slightly curved to provide maximum comfort.
Remarkably, Kuramoto's Jin chair weights less than 1kg and is entirely biodegradable through a combination of the flax fibres and natural resins. It is a new area for chair designers, that of sustainable materials, and when you wonder 'do we really need more chairs?' the answer is that we need chairs that consider the environment.
When it comes to outdoor seating, the same ergonomic principles apply though materials become even more important. Given its natural structure, timber expands and contracts with temperature and humidity so not all timber furniture is appropriate for use in our external elements. Timbers like spotted gum are perfect in this application if cared for properly, but metals can also be appropriate.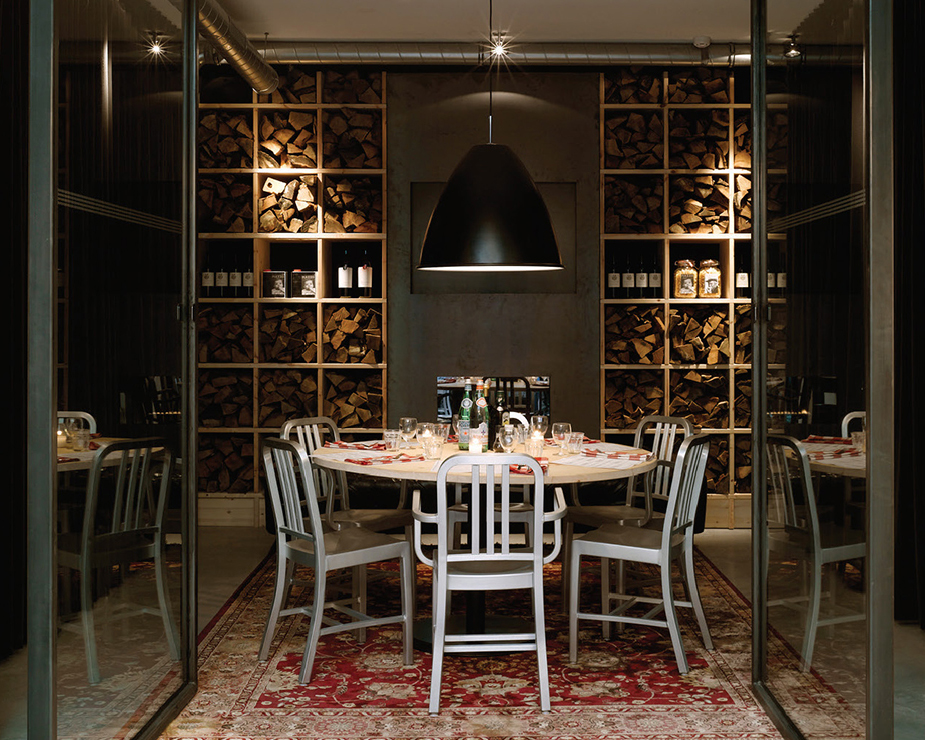 The Navy Chair, designed in 1944, is perfect for indoor or outdoor use.
Originally designed for use on US submarines in 1944, Emeco's Navy Chair is made from recycled aluminium and is still in production today. Sending a chair out to sea with US Marines is a true test of one's metal and, speaking of ocean voyages, it is important to weigh up the difference between imported chairs and those made on-shore.
Chairs made in Europe or America are subject to import taxes on arrival in Australia making them more expensive than they are on their home soil, though they are generally mass produced for the international market. Countering that, chairs designed and made in Australia don't have the luxury of the international market and are more labour intensive to make – thus adding cost.
Of course, we can all access something made in China but really you get what you pay for, and be it a European or Australian chair, the goal is the same – to keep you comfortable for a very long time.
–
HOUSELAB HINTS
WHAT TO LOOK FOR IN A CHAIR
Think about the purpose, and replicate that purpose in the showroom.
- For a dining chair, sit at a table to test its height and comfort.
- For an arm chair, take a book or magazine and spend some time making sure you will remain comfortable.
Consider materials.
- The finish of a timber chair can make a difference when it comes to comfort and feel.
- Quality upholstery is import for both additional comfort and longevity.
- Not all chairs are suitable for use outdoors, sun and water can damage some timbers easily and metal chairs may corrode.
Balance your budget.
- It may seem that a dining table is the centre piece though investing in quality chairs will be more valuable in the long term, you can always upgrade from a less expensive table.
- Focus on comfort and durability, don't buy a chair just because it looks good.
- Invest in the original version, replicas may be far cheaper but that is reflected in their manufacture and quality.
WRITTEN BY HouseLab