KE-ZU, founded in 1992, supplies furniture that not only makes people feel good, but they are also focussed on the process and materials and championing a circular economy with waste-conscious initiatives.
As evidence of that, KE-ZU has undertaken a bold initiative which is their product stewardship program, under which products supplied by KE-ZU Pty Ltd can be returned through the selected distributor for recycling at the end of product life. Remarkably there are no other costs chargeable to the consumer apart from the transport cost to the KE-ZU Pty Ltd warehouse. They ensure that all GECA certified furniture returned at product end of life will be recycled through relevant resource recovery networks and will not be sent to landfill or incineration. We think this is a powerful statement to the rest of the industry and an important step in educating buyers about the responsibility that everyone needs to make, from buying well to disposing well.
Advocates of the circular economy understand that a sustainable world does not mean a drop in the quality of life for consumers, and can be achieved without loss of revenue or extra costs for manufacturers. Circular business models can be as profitable as linear models, allowing us to keep enjoying similar products and services.
KE-ZU is bringing this philosophy to Melbourne as part of Saturday Indesign on 22 June 2019. Their pop-up within Lumas Gallery in Richmond is one space not to be missed. They are partnering with Hot Black Design, where you'll experience an interactive element that explores their message '2wards Zero Waste'. Also part of the design experience is the story of local production with a US design icon, Bernhardt Design. This is a hugely exciting collaboration in the design community.
The Berhardt Colours Modular Sofa
John Bernhardt initially pursued a career as a timber cutter in North Carolina but quickly gained attention in Chicago and New York City and in 1889 the Bernhardt Furniture Company was born. Over the ensuing decades Bernhardt expanded into all aspects of furniture for the home and office, building a stellar reputation for quality and integrity, and becoming one of the premier furniture companies of the 20th century. In 1980 Bernhardt introduced a contemporary furniture brand, Bernhardt Design, and began collaborating with some of the world's great designers. These have included Arik Levy, Ross Lovegrove, Yves Behar, Suzanne Trocme, and Jaime Hayon. Bernhardt Design is now a global furniture company renowned throughout the design and architectural community for the craftsmanship of its products and its environmental credentials. It remains a proud 4th generation family business celebrating its 125th anniversary.
The Berhardt Diego Lounge Chair
With both exclusive representation of a select and diverse portfolio of highly innovative local and international manufacturers and an impressive approach to waste conscious initiatives, KE-ZU is leading the way as a supplier and manufacturer of furniture and lighting that is changing the way we experience comfort where we work and live.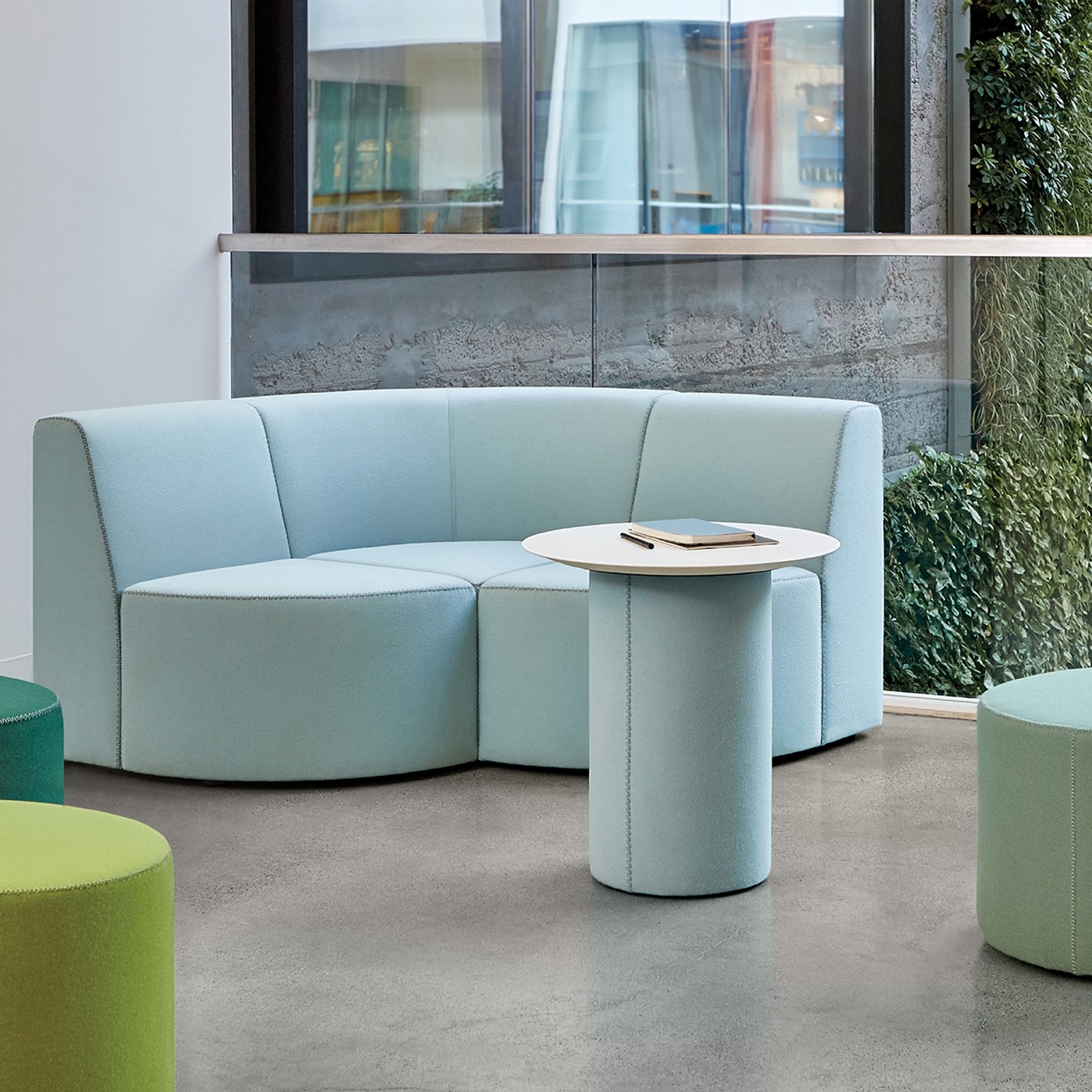 The Berhardt Neighbourhood Modular
KE-ZU can be found at Saturday Indesign at Lumas Gallery, 597 Church Street Richmond.
WRITTEN BY HouseLab